"A RICH HERITAGE - A VIBRANT FUTURE"

City Office Hours: Monday - Friday 8:00 a.m. - 5:00 p.m.
164 North Gateway Drive, Providence UT 84332
Phone: 435-752-9441 Fax: 435-753-1586


We Would Like Your Cooperation - Use Less Outdoor Water


Providenc
e Residents,

Thank you for reducing your water consumption. Our well is not online, however, with the weather conditions some outdoor water use will be fine. We are still asking for reduced consumption, however some daytime and late evening usage is acceptable. Thank you again for your cooperation!
Tennis Lesson Registration
Registration for the 2018 Summer Recreation Tennis Lessons is now open. Visit our Recreation Page for more information.
It's time for kickball!
Registration Dates: June 18 - July 13
Age Groups: 3-4 years old and 5-6 years old
The
Providence Recreation Kickball
program is designed to give youth an opportunity to strengthen both physical and social skills in a
noncompetitive
atmosphere. Visit our
Recreation Page
for more information.
We are Accepting Applications for Crossing Guard Positions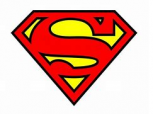 Want to be a Superhero? Come to the Providence City Offices and apply to be a substitute crossing guard. We are filling 2 positions for the upcoming school year. We are located at 164 North Gateway Drive, Providence. Applications may also be found under the Employment tab.
Soccer coaches, players, and parents Providence City is changing the soccer field rehabilitation closures. The fields will be closed June 25 - July 8 to start summer maintenance and get them ready for the Cache Valley Cup. The fields will be open July 9 - July 15. The fields will be closed July 16 - July 29 to finish the summer maintenance and get them ready for the fall soccer season. Thank you for your cooperation and patience. Enjoy the Cache Valley Cup and have a great fall soccer season!
On the first Saturday of every month from 8:00AM to 10:00AM, a Town Hall will be held at City offices.
We will have a topic for each Town Hall with a presentation. Anyone is welcome who would like to ask
questions, be heard, get answers on any topic. We will serve refreshments and be prepared to
accommodate parents with kids. We will have our youth council available to watch the kids in the first
floor classroom.

The Town Hall will be held in council chambers on the 2nd floor Saturday, August 4, and the topic will be contracting for fire services.
Let Mayor Drew know if you have suggestions for topics you'd like to cover in depth at future Town Halls.
Please Keep Waterways Clean
Please help keep the waterways on or along your property clean and free from any debris that may impede the flow of the water. Please do not blow or rake lawn clippings, leaves, or other debris in to the gutters or ditches. Thank you.




Construction or repairing of buildings, Pile drivers, Hammers, Yelling, Shouting, Radios, subwoofers, Power Lawn Mowers, and Snow blowers, etc. All shall be prohibited between the hours of ten (10:00) p.m. and six (6:00) a.m. the following day, local prevailing time, except in case of urgent necessity in the interest of public health and safety, and then only with a permit from the city.